Music
Coming soon!…
Our album "Concerti a quattro" will be released on 10 January 2020 on the label MUSO. For more info go to News.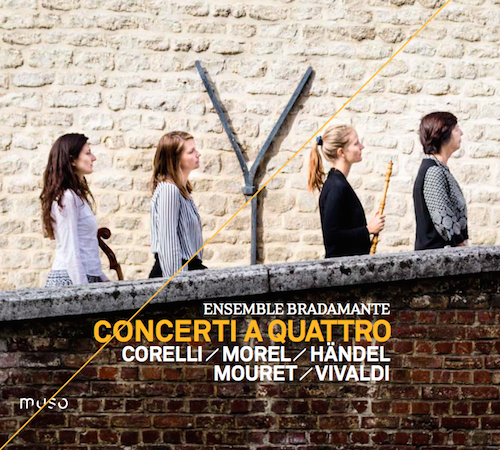 A special guest
We had the pleasure of having Laura Pok and her violone join us for this beautiful piece by Selma y Salaverde. Here is our performance from the 22 May 2015 at the Sainte-Étienne Church in Waha, Belgium.

Canzon a doi Basso e soprano, Bartolomé de Selma y Salaverde.
Anne-Catherine Gosselé, sopran recorder
Leonor Palazzo, cello
Laura Pok, violone
Paule Van den Driessche, harpsichord


Illustration by Juan de Arellano (1614-1676): Still Life with oses, Tiger Tulips, White and Blue Aquilegia, 1670.
Telemann et Philidor
These two sonatas were recorded in July 2011. For other more recent musical recordings please visit Video and News.


GEORG PHILIP TELEMANN (1681-1767)
Sonata in F major TWV 42:F7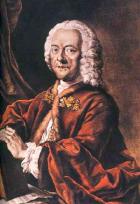 Telemann was one of the most prolific composers in history and was considered by his contemporaries to be one of the leading German composers of the time. Telemann's music incorporates several national styles: French, Italian, and Polish. His music is an important link between the late Baroque and early Classical styles.
Telemann composed more than hundred of trio sonatas but only four are originally written for two recorders and basso continuo. The autograph score of the Sonata in F major is situated in Darmstadt.
PIERRE DANICAN PHILIDOR (1681-1731)
2d Suitte for two recorders and basso continuo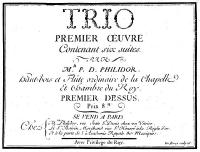 Pierre Danican Philidor was a French musician and composer under Louis XIV. The son of Jacques Danican Philidor le cadet, he became oboist and violinist of la Grande Ecurie du Roi Louis XIV in 1697. He later obtained a position as gambist at la Chambre du Roi. Louis XIV was extremely pleased with Pierre D. Philidor and considered his music as the « perfect representation of his purest taste for the arts ».
The second Suite belongs to his « Premier Œuvre de Trio, contenant 6 Suites », dedicated to the Bishop of Rennes, Grand Maître de la Chapelle du Roy.